Liverpool, United Kingdom
I love meeting locals during travels. Who else would know tricks and tips better? So, when I booked my recent trip to Liverpool, my number one priority was to seek out as many locals as possible. A task not too difficult, as northern English folk are known for their friendliness and hospitality.
Liverpool is infamous for football, the Beatles and its distinct Scouse accent. However, it has so much more to offer!
It's a speedy two hour train journey from London via the West Coast Line, and 40 minutes from Manchester. Liverpool's beautiful city centre lends itself brilliantly to solo travellers looking for alternative things to do on a budget. So, whether you're looking for some cash-strapped retail therapy or a burst of adrenaline, this little list will definitely come in handy.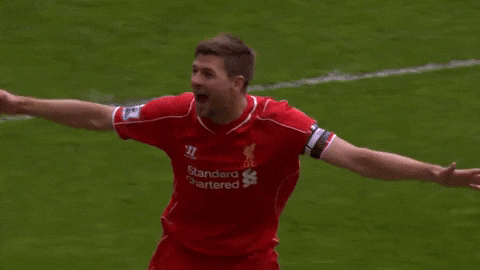 1) Board a ferry across River Mersey:
Liverpool's historic coastline is beautiful by day and magical by night. In order to soak in all its glory, locals highly recommend boarding a ferry across River Mersey. It's a lovely way to explore northern England's majestic waters for a whole hour, and only makes travellers £9 poorer.
River Mersey, Liverpool, United Kingdom
2) Lunchtime concert at Victoria Gallery & Museum:
Who doesn't enjoy a free concert? University of Liverpool arranges amazing gigs at Victoria Gallery and Museum every day between 1 and 2pm. They are completely free of cost, and often showcase a brilliant mix of upcoming and established artists.
Victoria Gallery and Museum
3) Liverpool Metropolitan Cathedral:
Liverpool Cathedral attracts the most attention from visitors, however; Liverpool Metropolitan is just as stunning. It's more contemporary and is very close to Liverpool Philharmonic and Liverpool ONE.
Liverpool Metropolitan Cathedral, Liverpool, United Kingdom
4) Great Homer Street Market:
Great Homer is a long standing Scouse tradition. It takes place every Saturday between 9am and 4pm, and offers everything. From clothes to handmade soap, garden supplies to crystal jewellery - it has a surprise for every budget.
Great Homer Street, Liverpool, United Kingdom
5) Indulge in a warm meal of scouse:
No trip to Liverpool is complete without trying out the meal that Liverpudlians are known by. Maggie May's in Bold Street offers a brilliant scouse - a beef or mutton-based stew, cooked with a selection of chunky veggies. Foodies also have the option of pairing their scouse with pickled cabbage, beetroot and fresh bread.
Traditional scouse, Liverpool, United Kingdom
Liverpool really is England's hidden gem. Need more options for attractions in the city? Check out my other blog post here.